Authorized Certifications from British Council
Study UK SCholarship Bulletin May 2020

British Council Training Suite Associate Award

British Council Training Suite Certified Award

British Council Training Suite Assistant Award
STUDY AT UK
Ascending Communication is a mother company to Ascending College. Ascending communication is a certified UK study agent and member of association of study UK. We have help many Nigerians and foreigners achieved their dream of studying in UK having prestigious UK qualification. Our Services start with:
Counseling
Choosing a school
Securing admission
Processing of visa
Arranging accommodation (UK guidance for under 16)
Receiving students on arrival.
Our services cover all educational stages from
Post-graduate Undergraduate Secondary and primary
We have helped many; it could be your turn.
1. Apply here
2. Agent certification
3. Scholarship opportunities
4. List of UK universities
5. Stages in UK education
Stages in UK Education
The table below shows the ages and stages of the 3 levels of education; Primary, Secondary and Tertiary: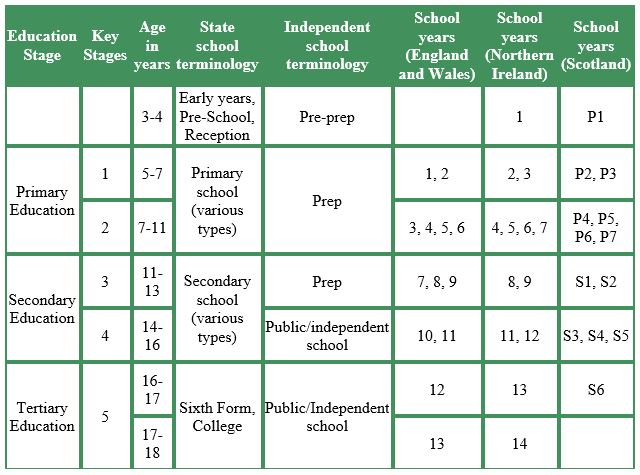 Factors parents should consider
The list below provides a framework of questions that parents need to ask themselves to help them decide which independent school or college best meets the needs of their child. Use it as a checklist for your customers:
• Do I have the necessary budget?
• Is the institution accredited by a recognised body to enable my child to obtain a visa?
• Location
• Start dates
• Day school, boarding school, college?
• Senior, junior or both
• Single sex or co-educational
• Academic or academic and vocational studies?
• If choosing a sixth form college – A-level or IB?
• Religious needs
• Curriculum
• English language support
• Welfare and student support (guardianship)
• Social activities and student life
• Special educational needs
• Examinations and leavers
• Class sizes
• Facilities
• First impressions of the building, facilities, atmosphere, children, teachers and senior staff
• The head teacher/principal
• Teaching staff
• Pastoral care
• Discipline and contact with parents
• Collecting information and visiting schools

Overview and summary of courses and qualifications